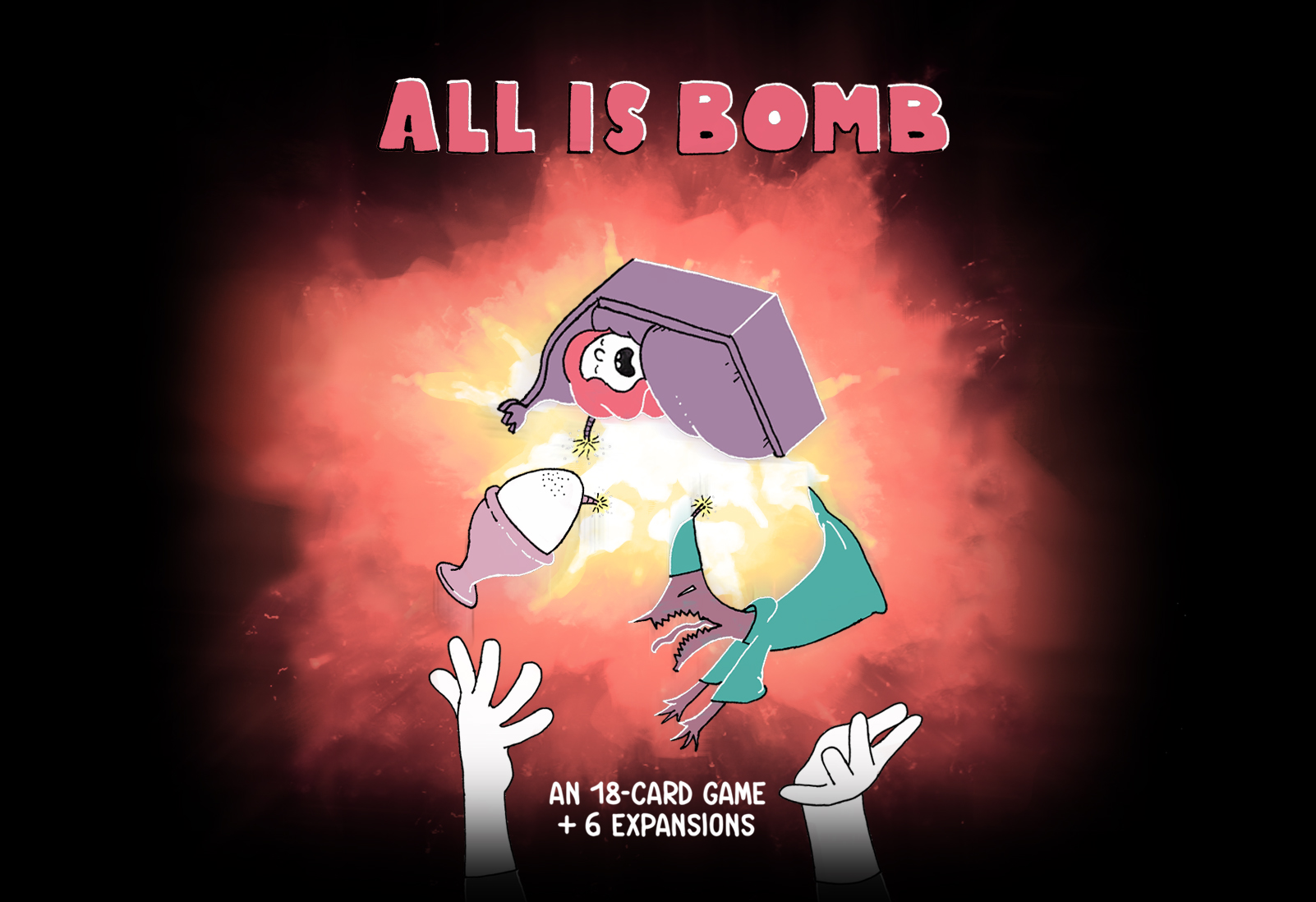 All Is Bomb
The princess is sleeping. You, the royal servant, must prepare the perfect breakfast for her before she wakes up, which is difficult, because everything is a bomb. You must consult the prophets about what kind of breakfast she wants (before they explode) – you must prepare the desired dish (before it explodes) – and serve it to the princess the moment she opens her eyes (and explodes) (everything explodes) (this is inevitable).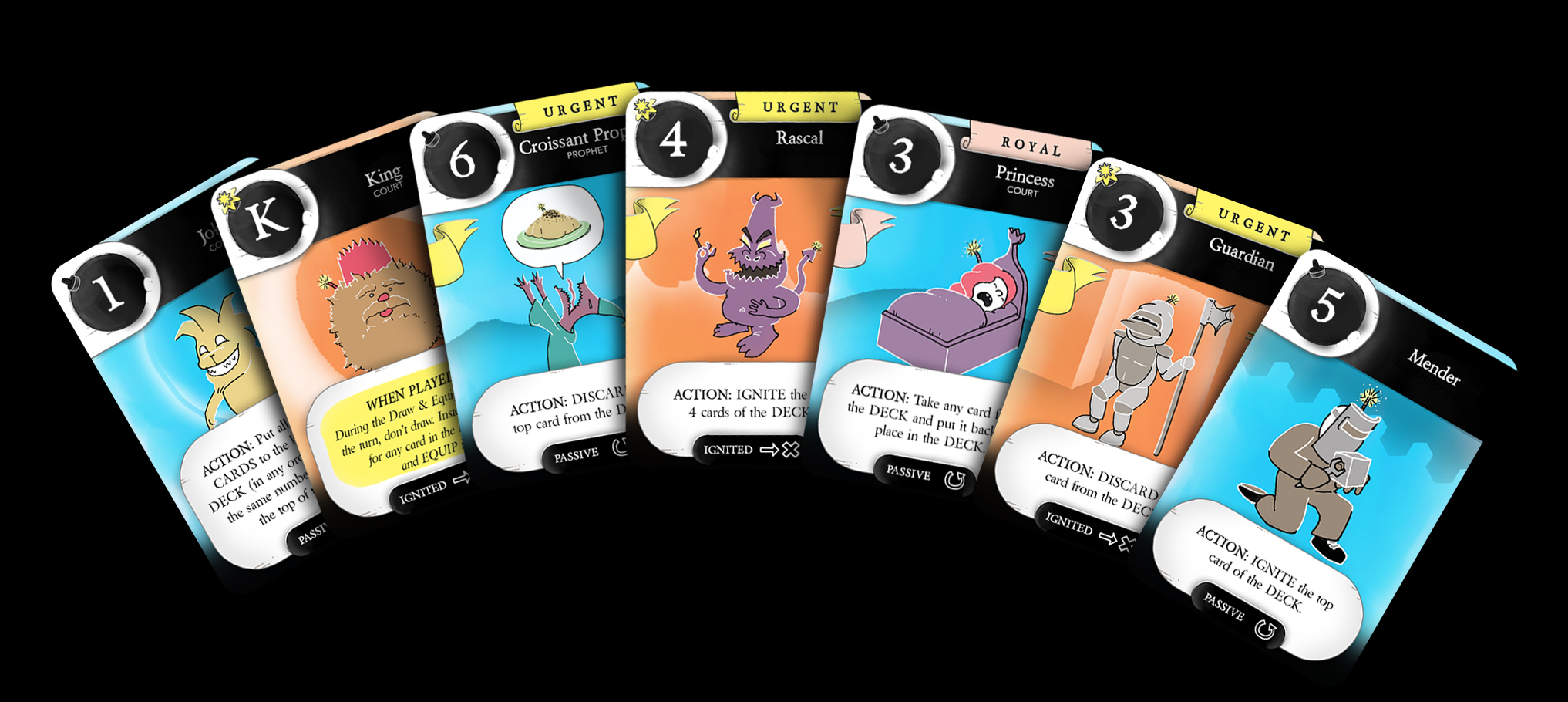 ALL IS BOMB is an award-winning quick and puzzly solo/cooperative 18-card game for one or two players. Your goal is to manipulate the deck, so the princess ultimately eats the desired dish – but before you discard too many or too important cards.
Aside from the initial setup, there are no random or hidden elements to the game. The cards still tend to explode in unpredictable chain reactions, so you're never sure which move can lead to your downfall. ALL IS BOMB is a game of taming an explosion.

The game also comes with 6 modular expansions, 2 variants and a campaign mode.

Every turn, you play a card. The card's number says which card from the deck you "equip". You then perform the played card's action.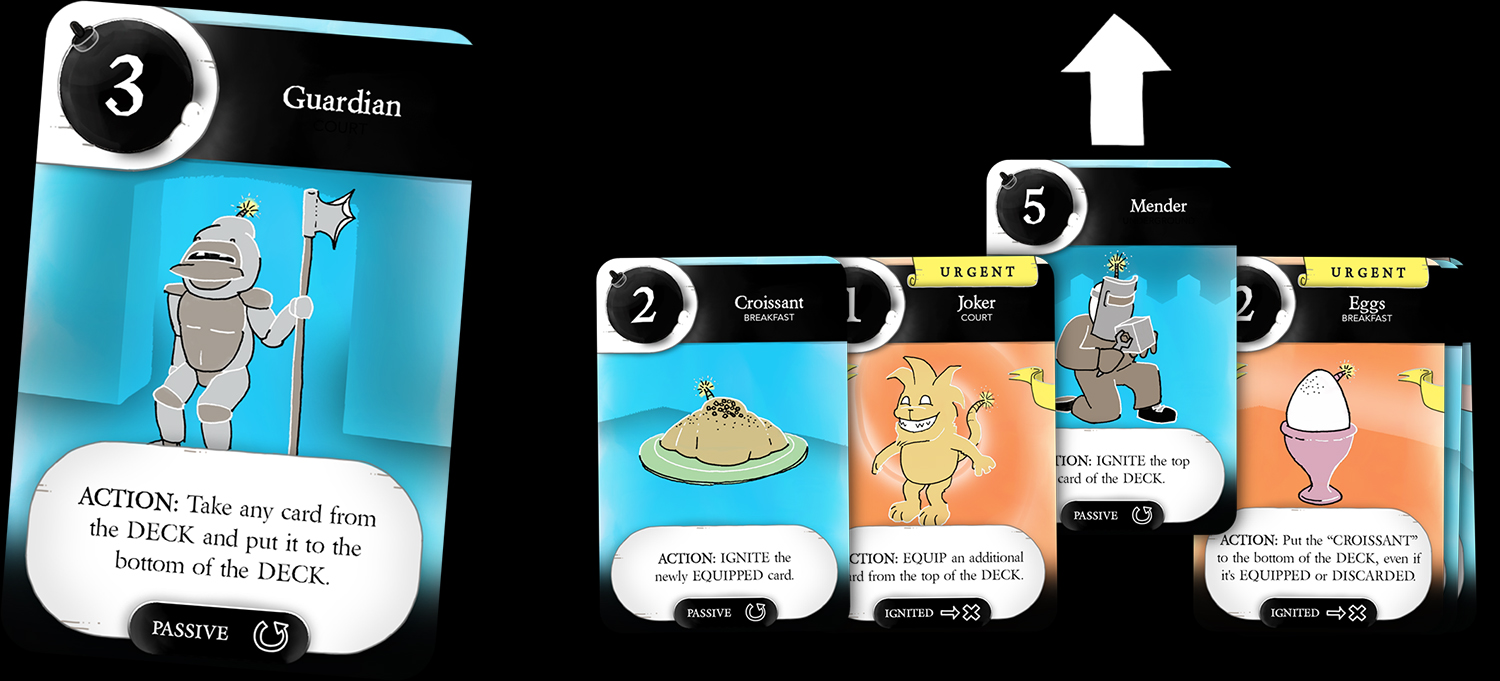 When the cards are played, they progress from the passive state to ignited state and are ultimately discarded, so the whole deck is constantly on the brink of exploding.

You must play Prophet cards to find out what is the "desired dish". If you play the Princess and "equip" the "desired dish" in the same turn, you win the game!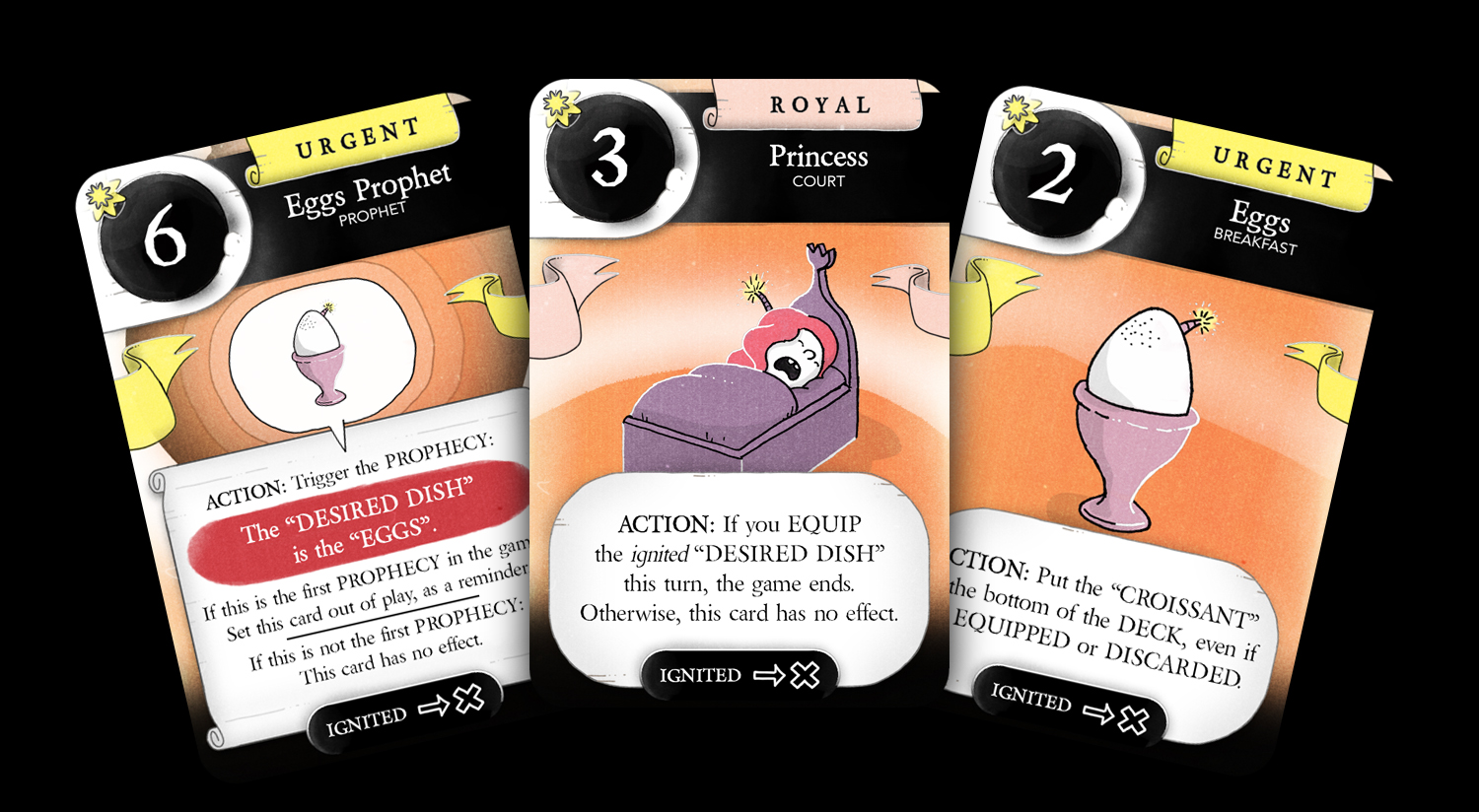 REVIEW by SPACE-BIFF:
"... Really, that's the best description for the entire thing. All Is Bomb is an extended tickle. Okay, not that extended. About ten minutes. Just right for a tickle ..."
REVIEW by PASYANS SHOW: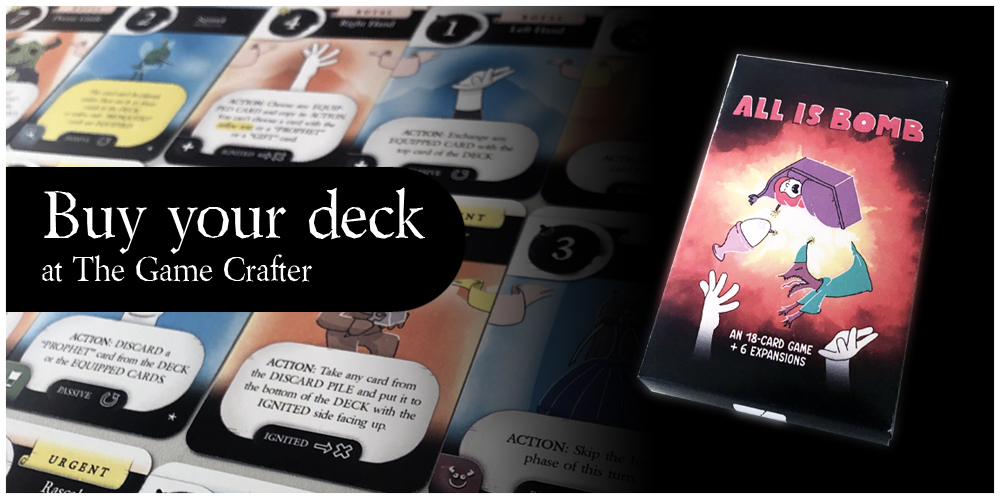 You can also print out the cards by yourself.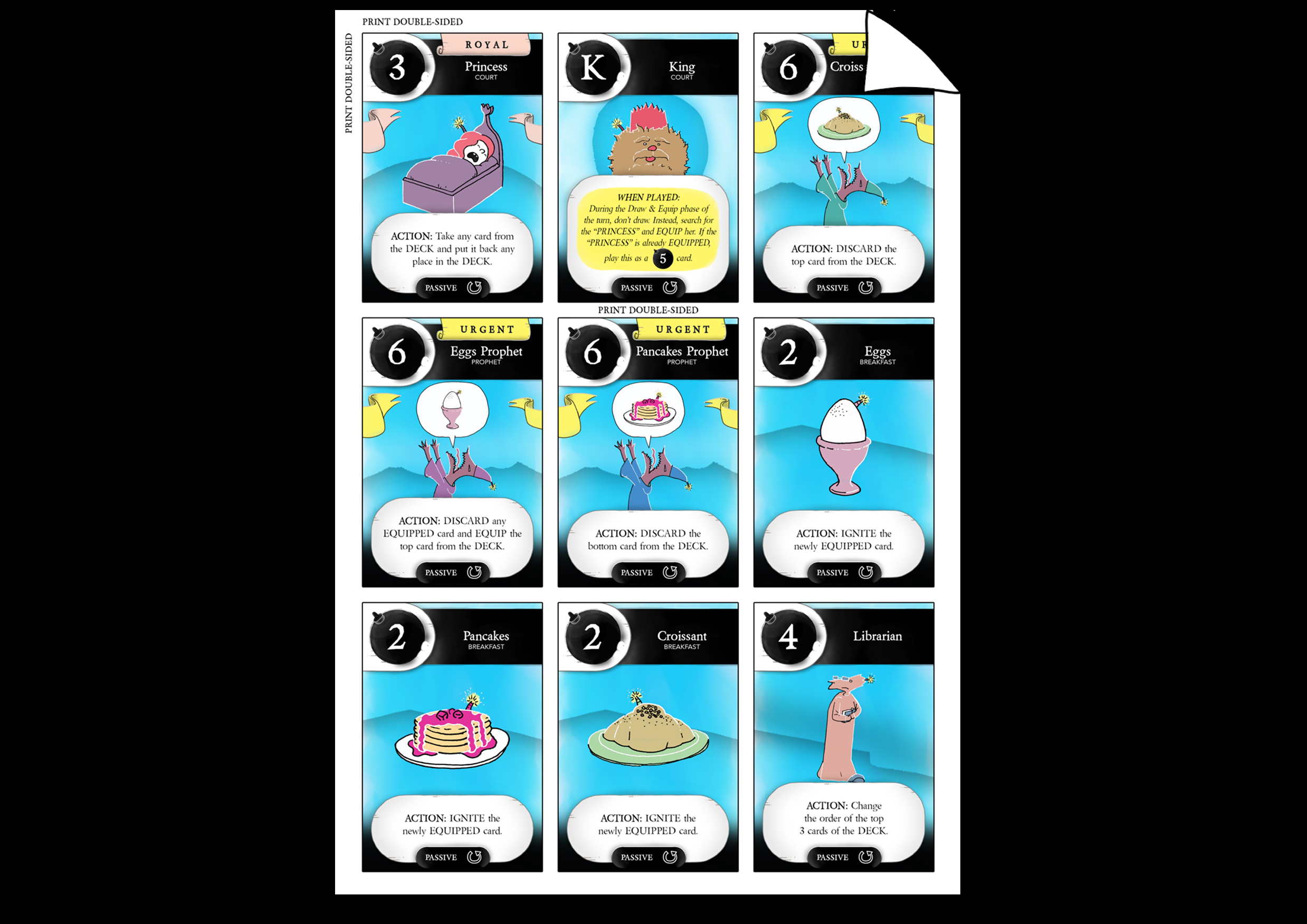 BoardGameGeek user UberDante has also kindly ported the game to Playingcards.io, so you can play in your browser.
PLAYINGCARDS.IO APP (Base Game)
PLAYINGCARDS.IO APP (With Expansions)

Playingcards.io files & instructions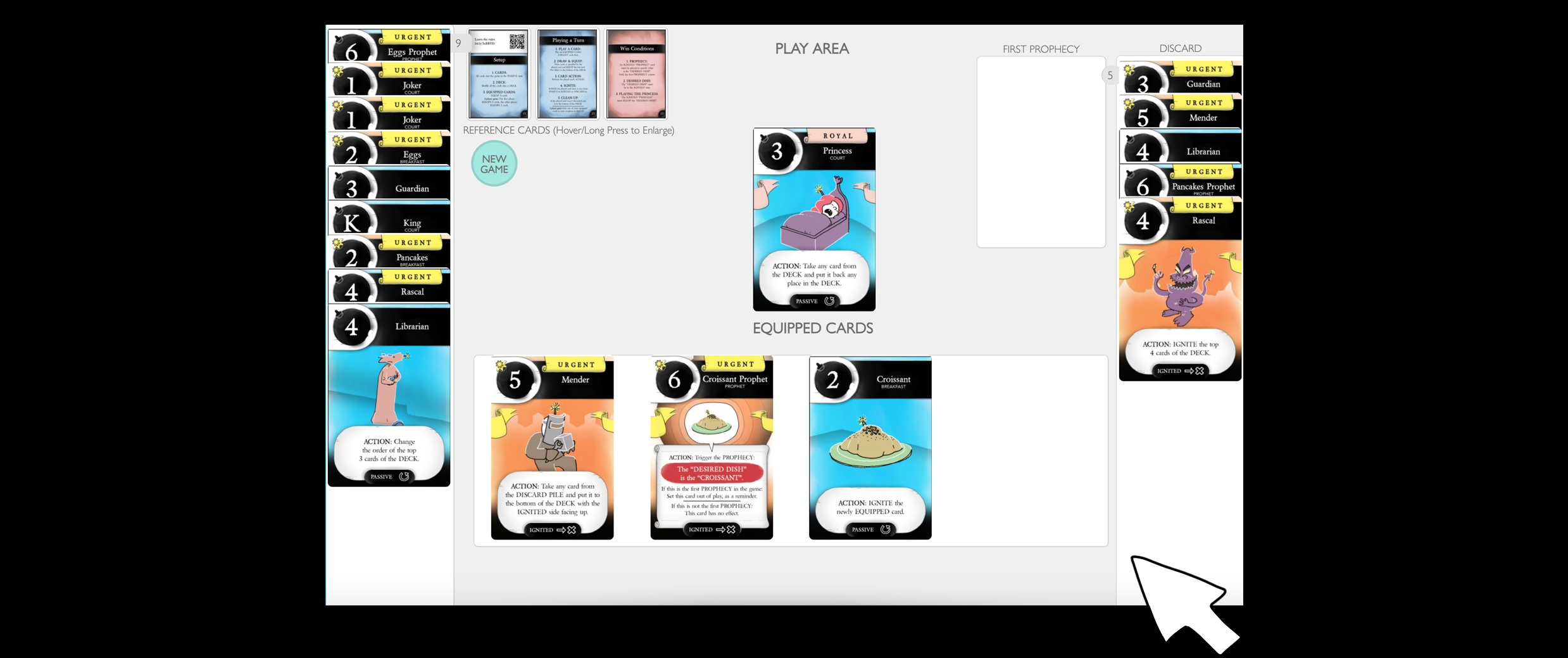 ALL IS BOMB was also a part of the "2021 Solitaire Print and Play Contest" on BoardGameGeek:
YouTubers Choice Award For The Best Game

Best Video Playthrough
Download
Click download now to get access to the following files:
All Is Bomb - Print'n'Play Assets
15 MB
All Is Bomb - Print'n'Play (Low Ink)
4 MB
All Is Bomb - Rulebook
11 MB