CoronaLine
CoronaLine is a simple 2-player abstract game I made in March 2020, at the beginning of the Corona crisis. It was made as something causal to be played by members of the same household while in the lock-down. To play CoronaLine, you just need a piece of paper and two pens. The game can also be played over the internet since most chat rooms allow to draw over pictures.
Grid for printing was prepared by Jan Pogorelec.
CoronaLine mechanics later became the basis of my puzzle game Lineon.

RULES:
1. Draw a grid of points with the pencil, as shown in the picture. Then erase all the lines, so only points remain.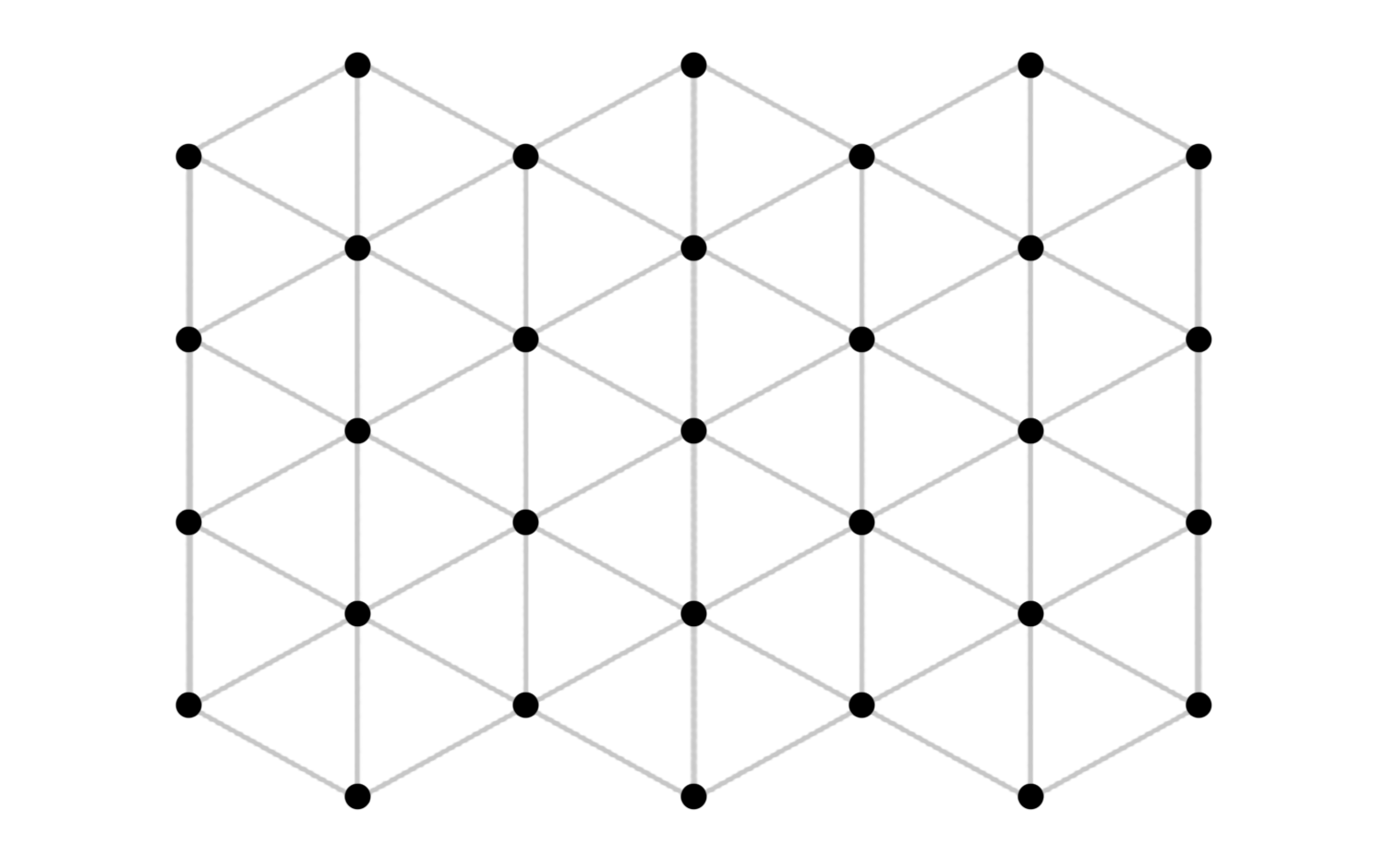 2. Both players color their starting points, as shown in the picture. The starting points are always the same. One player starts the game, then they alternate in turns.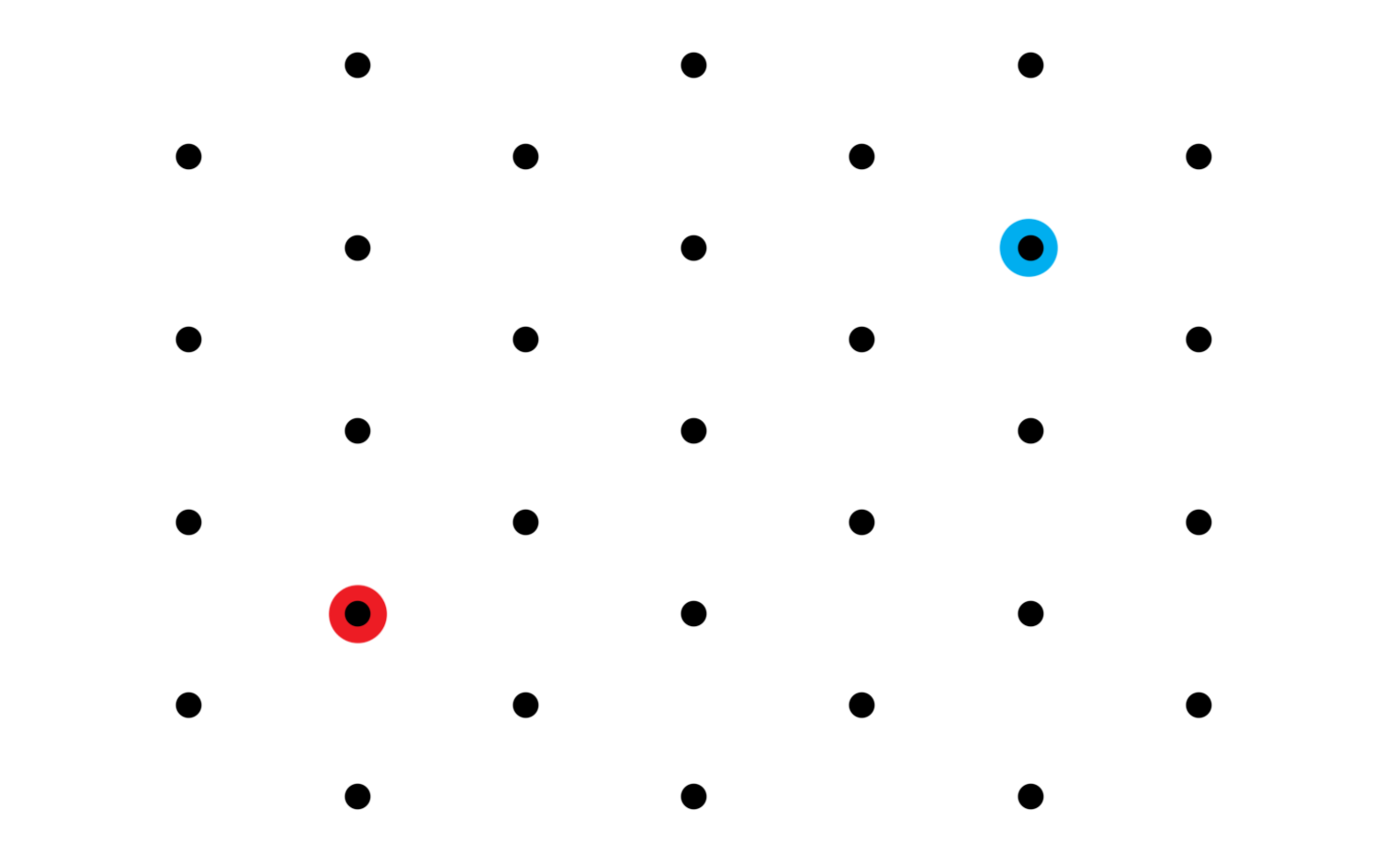 3. On their first turn, players draw a straight line between their starting point and another unoccupied point. On their next turn, they draw a line from the point they reached in their previous turn, and so on, making a path as they go on.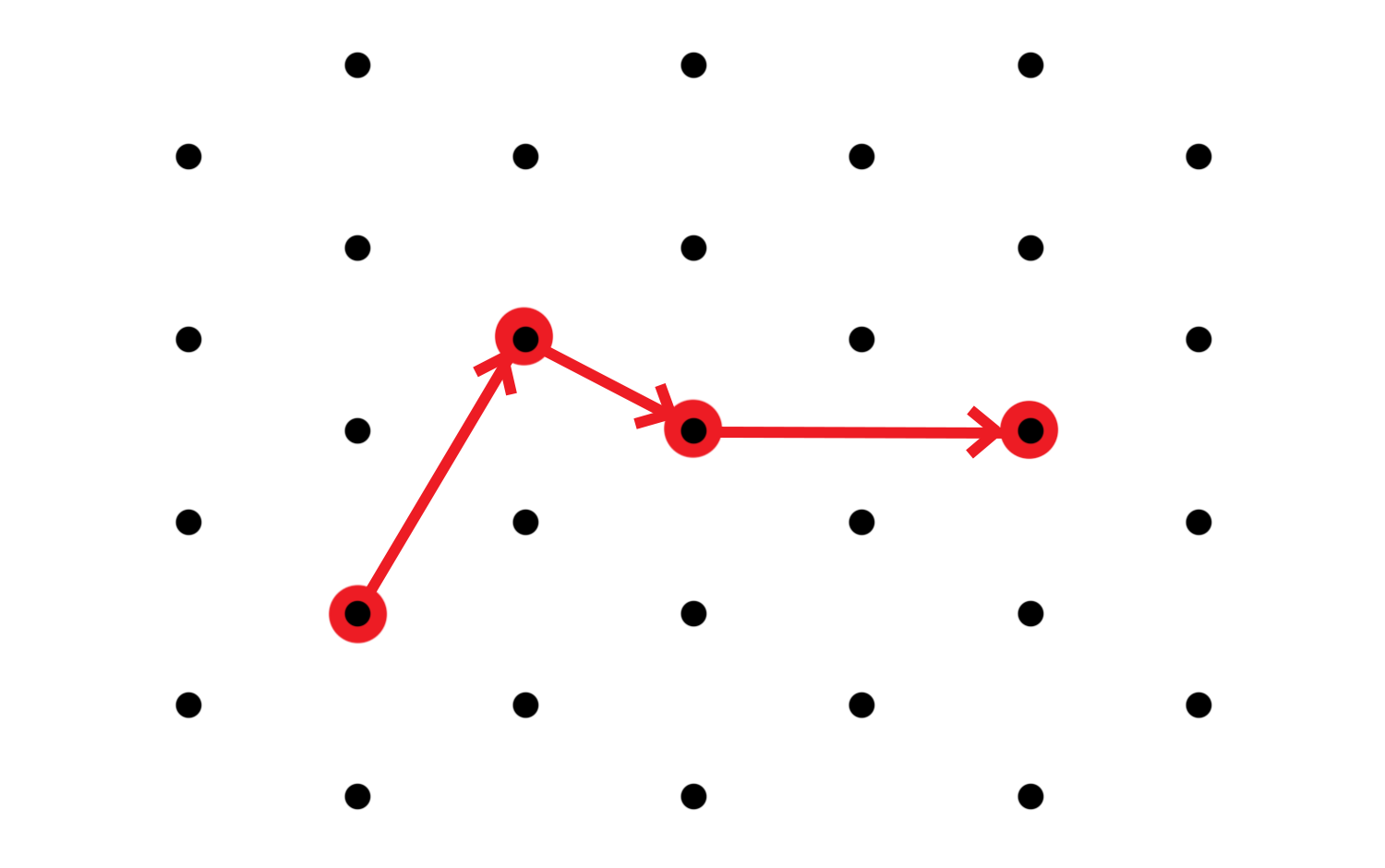 4. Players can't cross multiple points in one turn. They can't cross their own lines. They can't draw a line to an occupied point.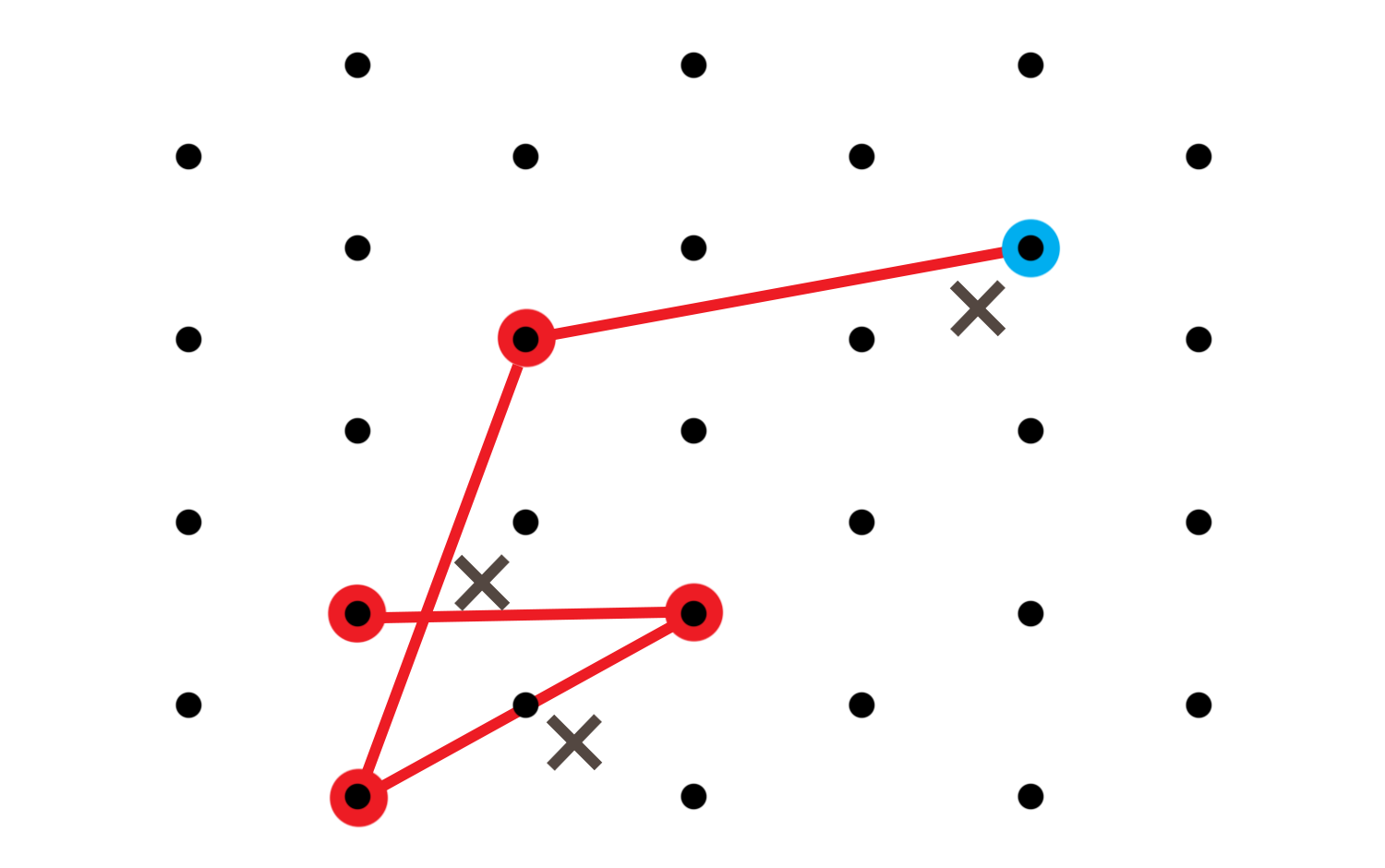 5. Players can cross 1 opponent's line (only 1!). If they do, they score a point. However, on their next turn they can't cross the opponent's line again, as they must "rest" for at least 1 turn.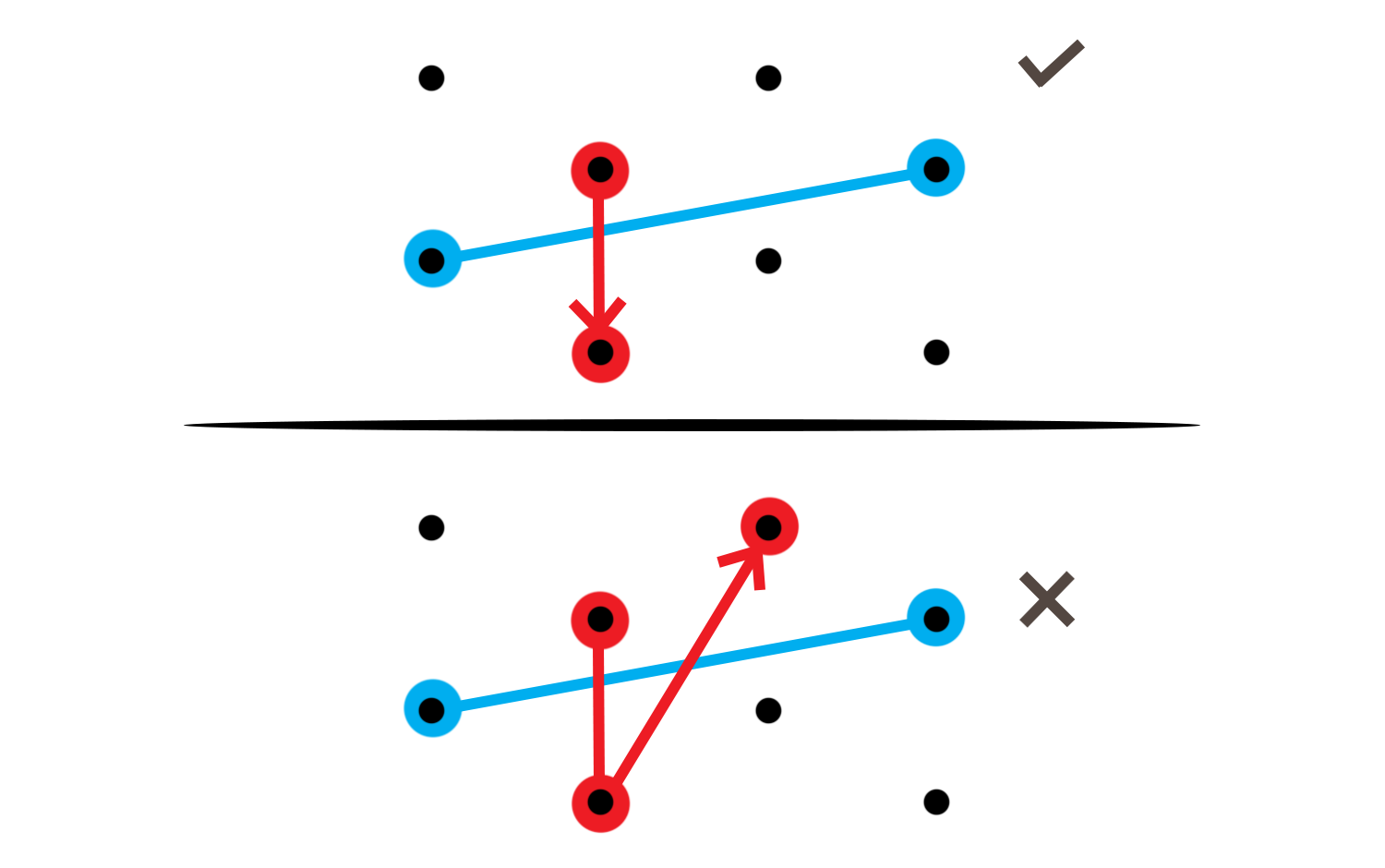 6. Once during the game (only once!), players can also "switch sides", which means they start drawing a new path of lines from their starting point. They have to continue this new path of lines until the end of the game - they can't switch back to the first path.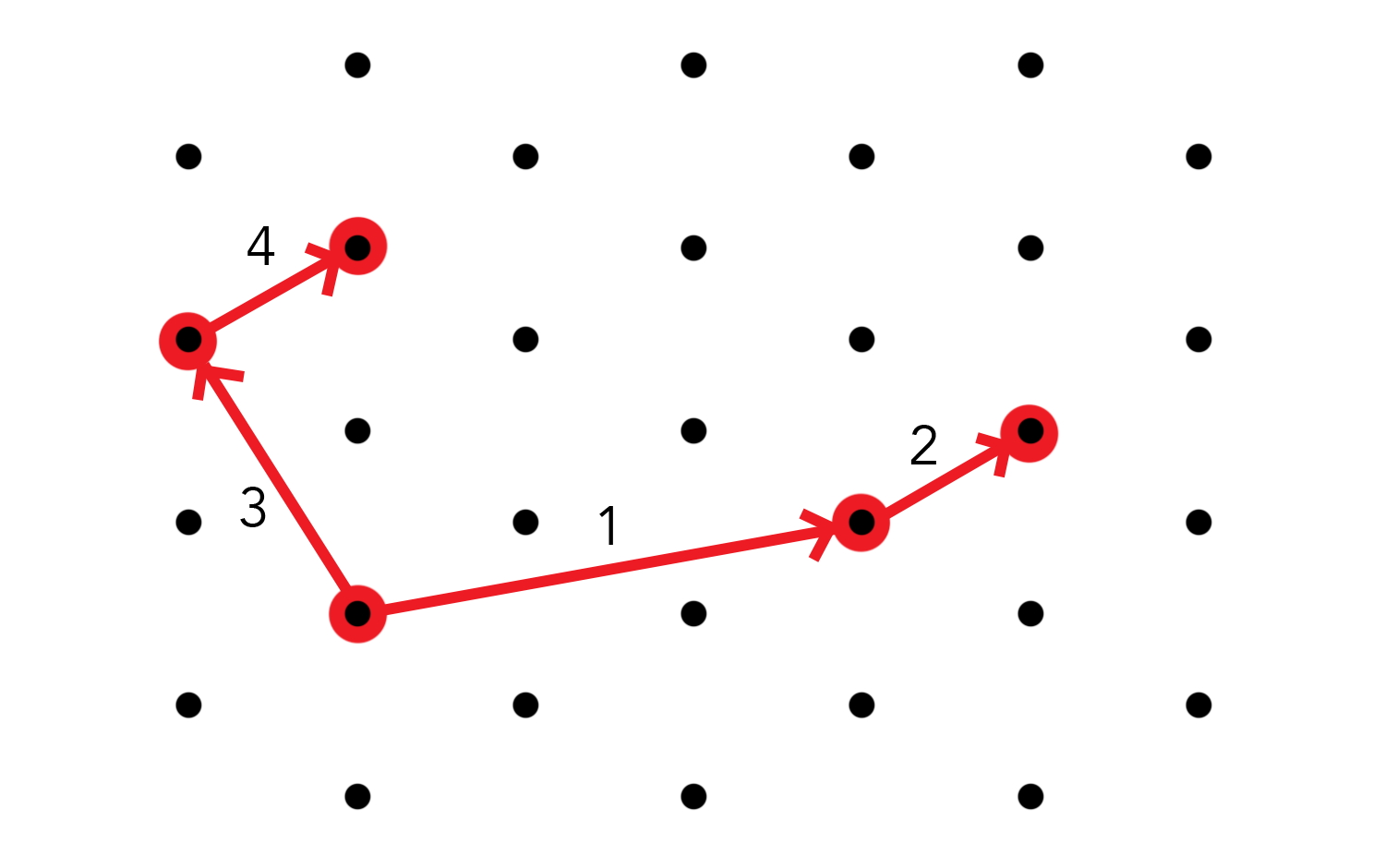 7. The player who scores 3 points or is the last one able to perform a turn according to the rules, wins the game!

8. An example. The dashes on the side are for points and the X's are for the used up "side switches".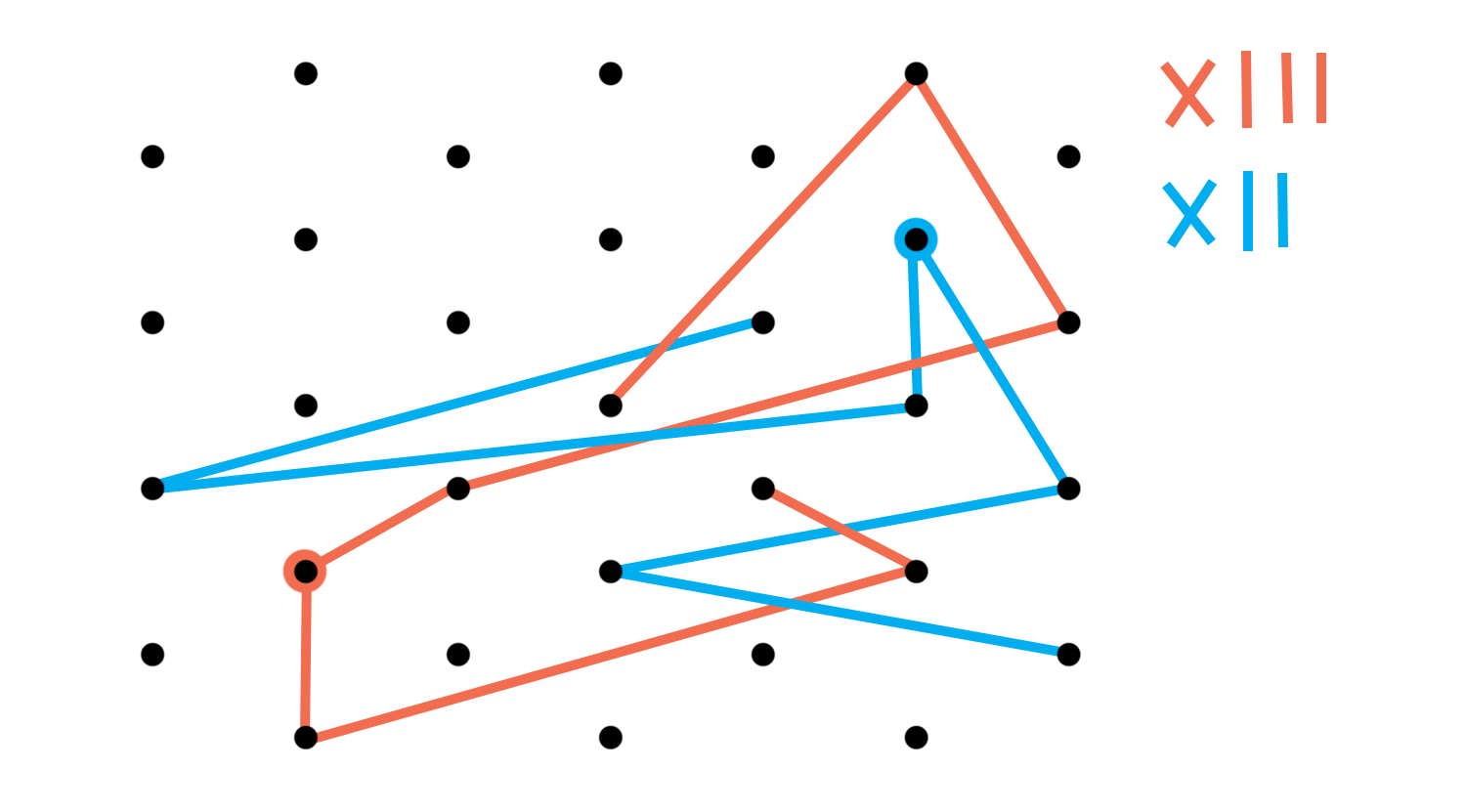 Download
Click download now to get access to the following files:
CoronaLine Grid For Printing
404 kB
Simple CoronaLine Grid
47 kB